December 26, 2020 0 Comments Travel
7 Travel Safety Tips to Help Ensure a Safe Vacation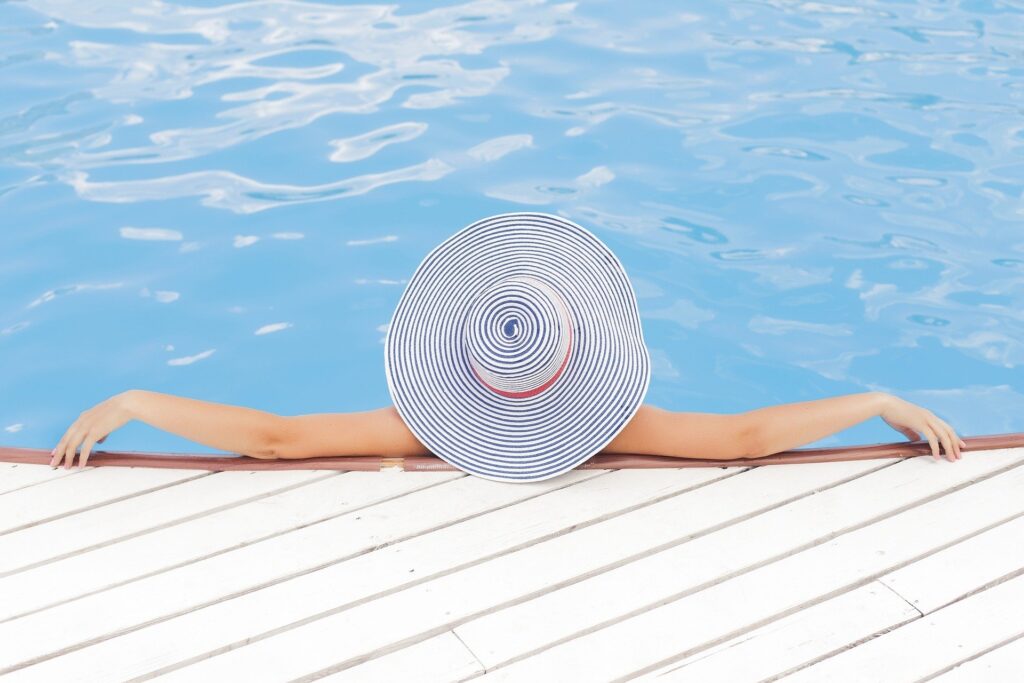 Are you planning a vacation abroad or out of town?
Traveling is great for your mental health. It can help you de-stress and raise emotional awareness and creativity. When traveling alone, it can be especially soul-quenching.
However, traveling is not free from potential dangers. Theft, scams, or plain misfortune can happen in the remote place you plan to visit.
Of course, this shouldn't stop you from traveling where you want. What you need to do is make your safety a core priority in your travels. Here are 7 travel safety tips to ensure safety in your vacation.
Buckle up!
1. Plan Safety Into Your Itinerary
Make sure you plan for safety before you leave. When traveling to a new place, you may not always have complete control over your situation. Ensure to prepare yourself for any unexpected disasters or events.
When planning your destination, make sure to schedule your arrival during daylight. It's also better to arrive at your first destination around mid-afternoon. Doing so allows you to see what kind of area your destination is.
Knowing how to read a map is crucial no matter your destination. Familiarize yourself with the common landmarks to cut chances of getting lost. Know your travel routes like how you'll get to your first hotel.
If you're planning an extended stay, it's also wise to register as a citizen traveling abroad. If you can, get travel insurance before leaving to maximize your contingency plans.
2. Learn About Your Destination
Ensure to do as much research as possible before your departure. You can also talk to past visitors on forums to get their travel tips. Reddit is a great platform for finding people who have also been to your destination.
Thorough research about your destination can be fun and add new items to your itinerary. You should also know what areas or neighborhoods to avoid. Take note of the modes of transportation and their requirements.
Don't forget to keep a note of the popular scams in the area. Are pickpockets or petty theft prevalent? Some tourists fall prey to con games while traveling abroad.
If you're traveling to a dangerous country, you can even consider body armor. You can also use this for daring activities like skiing.
3. Stay Connected
Disconnecting from social media or any form of communication can be quaint. Still, keeping in touch with some people can act as a lifeline in remote places and is key to solo travel safety.
Before leaving, prepare your essential communications technology. Find out if your phone has roaming capabilities at your destination.
Save important numbers into your phone. Include your government's consulate office, emergency numbers, and your accommodations.
Send regular updates about your daily itinerary too. Whether it's friends, family, or your hotel, keep them apprised of where you plan to go.
If you can, let people know when they should expect you to return. This is important if you're going to travel alone into parkland or wilderness.
4. Be Smart With Your Behavior
People with malicious intent often target tourists. If you don't know what you're doing or stand out too much, you may be an easy target.
Make sure to blend in as much as you can. Depending on the area, it's wise not to wear any flashy jewelry or clothes that scream wealth. If you can, it's good to dress and act like a local.
This also means you should know the culture of your destination. If some actions or attires are taboo, it's best to respect and avoid them.
Don't be quick to trust people. When interacting with people you don't know, don't tell them about your plans. No one needs to know where you're staying either.
If you're planning to meet up with someone, have it in a public location. If you're new to travel, knowing your strengths and weaknesses would also be wise. This helps you know your reactions in potential situations.
5. Secure Your Lodgings
When choosing your lodgings, it's better to book somewhere near public places. It would be unwise to stay in secluded areas where help won't be as accessible.
Try to get a room near busier areas like the lobby, concierge desk, or elevators. Avoid the ground floor where window entry is possible. You're better off with a room on the upper floor.
Know any alternative exits. Always keep your door locked and don't answer it if you're not expecting anyone.
When leaving your room, leave a light on or let the TV play a movie. Hang the "do not disturb" sign to suggest that someone's in the room.
6. Keep Money and Important Documents in Different Places
One of the more common travel safety tips is don't put all your important things in one place.
Try keeping some cash and credit cards somewhere besides your wallet. You can keep them in a pocket, pouch, or even in your shoes.
In case you lose your wallet, you'll have something to fall back on.
For important documents like your passport, it's best to keep it locked in your hotel safe. Bring only a copy of your passport's data page when going out. It's also a good idea to keep your passport separate from your money and cards.
7. Be Alert
If you ask veteran travelers how to travel alone, keeping your wits about you is one key piece of advice.
Unknown areas can be thrilling to discover, but never let your guard down. This doesn't mean that you should be paranoid and expect danger in every corner. Be aware of your surroundings and don't get carried away with the sights.
Staying alert also means staying sober. You don't have to abstain from alcohol completely. Only make sure that you have enough sobriety to exercise good judgment.
Remember These Travel Safety Tips!
Traveling has lots of benefits for your health and doing it alone is great for soul-searching. However, it's not without its risks. Make sure that safety is a top priority by following these travel safety tips!
Want to know how to make the most of your vacation? Check out our other traveling guides here!
---